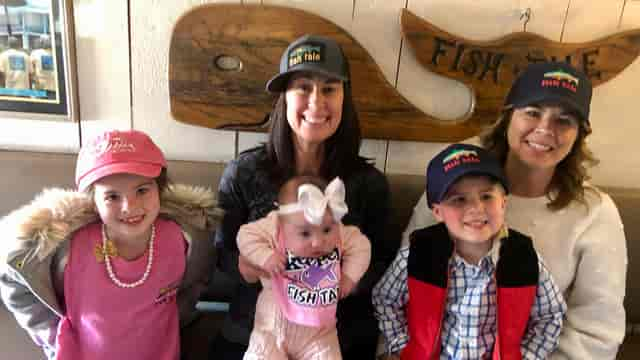 Lenny & Joe's Feeding Frenzy Apparel
2020 Adult Short-sleeve T-Shirts
Introducing the 2020 Lenny & Joe's Adult Short Sleeve T-Shirts. They are NOW available exclusively at all 3 Fish Tale Restaurants!. 5 Great New Designs and still only $6.99 ($8.99 2xl & 3xl).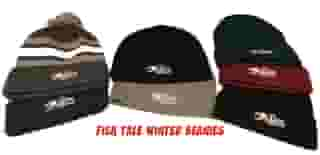 Winter Beanies
Sales of our 2020 Lenny & Joe's Premium Beanie Hats were disrupted by Covid-19.
There may be some still available..
3 different Styles and great colors to choose from.
The Beanie Hats are available for purchase exclusively at all 3 Restaurants.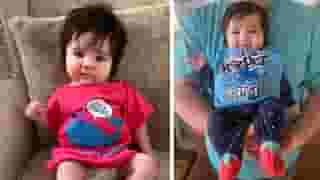 Apparel for the Infant Talers
We have 12 month T-Shirts that the cutest little babies will quickly grow into, as well as adorable large bibs.
Enjoy a Fish Tale T-Shirt in Action
Chris P shared this cool You Tube Video with us that shows a "Lenny & Joe's Fish Tale T-Shirt in Action".
We're proud that our T-Shirts show up everywhere. Thanks for sharing Chris.