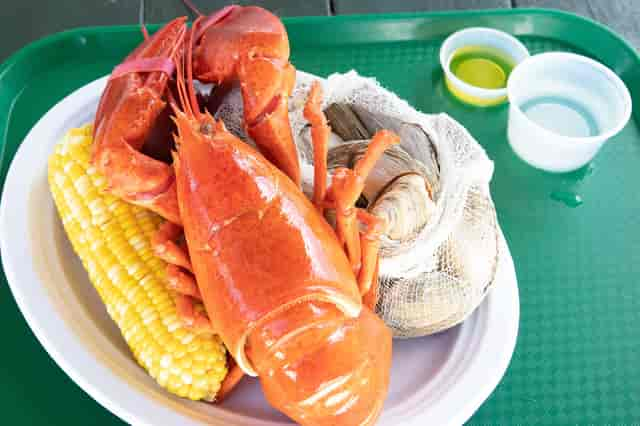 Madison
Madison Update:
Picnic area dining with hostess seating. Orders are placed in the picnic area. Picnic Area Hours are subject to weather conditions. 
Curbside Take-out Sun-Thurs from 11 am - 8:30 pm Fri-Sat 11 am - 9 pm
We are serving as much of our full menu as possible, but check the menu below to see what is currently available.
The Outdoor Ice Cream Shack is open 12:30-7 pm daily weather permitting.
All customers must follow all the posted rules and guidelines as established by local & state health agencies at the restaurant.
Become a Fish Tale FIN-atic
Receive updates on special events, new menu items, menu reviews, and more!
Menu
Salad Add-Ons
Create your own Special Salad when you pick one of our salad "Add-Ons". These can be added to either our House Salad or Spring Salad.
Broiled Dinners
Served with brown rice and fresh sautéed vegetables.. Any of our flavors may be served on the side with your favorite fish: Coconut Curry, Lemon Caper Sauce, Soy Ginger Glaze or Dill Butter
Sautéed Dinners
These dinners are sautéed to order.
Fish Tale Dinners
We always Cook in 100% "Trans Fat Free" Soybean Oil.
All of our Dinners are served with French Fries and our Fresh Coleslaw.
Sweet Potato Fries can be substituted with any dinner for $1.50
Fried Seafood Orders
Seafood served alone, for when you're in the mood for just the seafood
For The Kids
Our Kid's Meals include French Fries. For the Youngmates 12 & Under.
Madison Drive-In
1301 Boston Post Road
Madison, CT 06443

Hours
Monday - Thursday:
11:00 am - 8:30 pm
Friday - Saturday:
11:00 am - 9:00 pm
Sunday:
11:00 am - 8:30 pm
The Outdoor Ice Cream Shack is Now Open. Weather permitting it will be open daily 12:30 to 7.
The Charity Carousel is closed.